Mar 25, 2022 10:33 AM Central
Lauren da Silva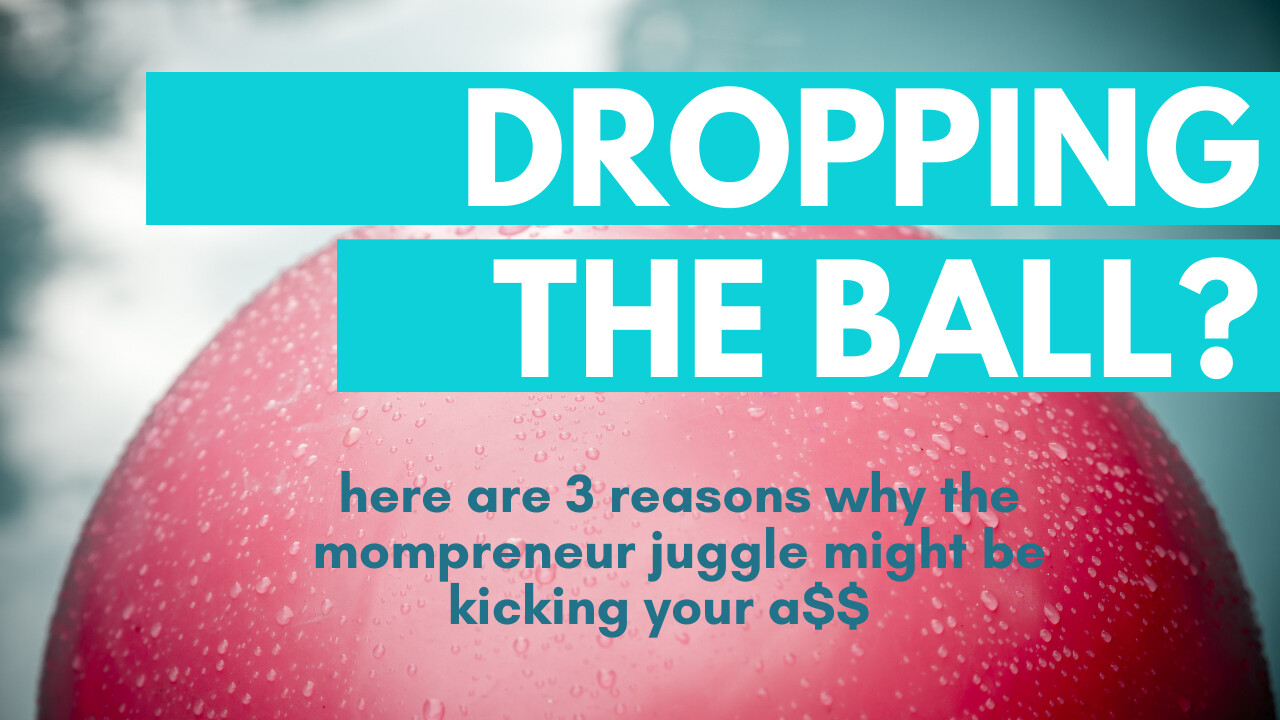 ARE YOU DROPPING THE BALL?
Here are three reasons why navigating life's curveballs may be so hard right now…
On March 24th, my friend Billy and I hosted a webinar called
Pivot! How to navigate life's curveballs
…
our hope was to lay out the most essential tools any solo-mompreneur needs for her pivot plan, her go-to for when life gets unexpectedly crazy.

What we didn't anticipate was the deep, personal, intimate and vulnerable conversation that took place as we shared experiences around life's curve balls.


The women who attended shared that curveballs feel more like brick walls, potholes, being shot at from behind. They shared that they produced fear, anxiety, dread, disappointment, intense resentment and bitterness towards the people they loved most.


As we debriefed later that evening, Billy and I unpacked what was shared and asked, "
Why? Why does it hurt SO much? Why are these balls so hard to catch? Why does it always feel like we are failing while we're being pounded by curveballs?"
Here is what we realized:
On a normal day, most solo-mompreneurs are already drowning. We live in a state of perpetual dread because one curveball and push us under.

And WHY are so many of us drowning to begin with?

1. We are overloaded with "priorities"
Entrepreneurs wear a lot of hats.
Mothers wear a lot of hats.
Solo-mompreneurs don't have enough headspace for all of them.
It is literally impossible for one human being to be attentive to, and to switch between as many tasks and priorities as we have.
2. We are overloaded with emotions
When we have so much to do, we don't have any time "to-be"... emotions are tricky because when we cannot be present to what we are feeling and why, we cannot process those feelings. When we cannot process those feelings, they start to accumulate and it's only a matter of time before the dam walls start to burst and we end up in a state of overwhelmed emotional quicksand and paralysis.
3. We are overloaded, and alone.
So we are expected to do all the things, carry all the things, tend to all the things… and the assumption is that we
should
be able to take care of it by ourselves. Anything less is total failure.
The truth is that the burden of solo-mompreneurship is probably very inhumane.


We are setting ourselves up for failure because we are starving ourselves of the raw ingredients needed for that kind of capacity and flourishing. We are starved of support and connection.


If you can resonate with ANY of this, know that no matter how lonely you feel, you are not actually alone in your struggle. In that way we are actually all in this together and we can start by doing a better job of talking about it.


If you could do with some cathartic conversation, and if you think you need some of those pivot plan tools I mentioned earlier -
click here
to download the replay of that webinar. You'll be so glad you did.

Mar 25, 2022 09:12 AM Central
Lauren da Silva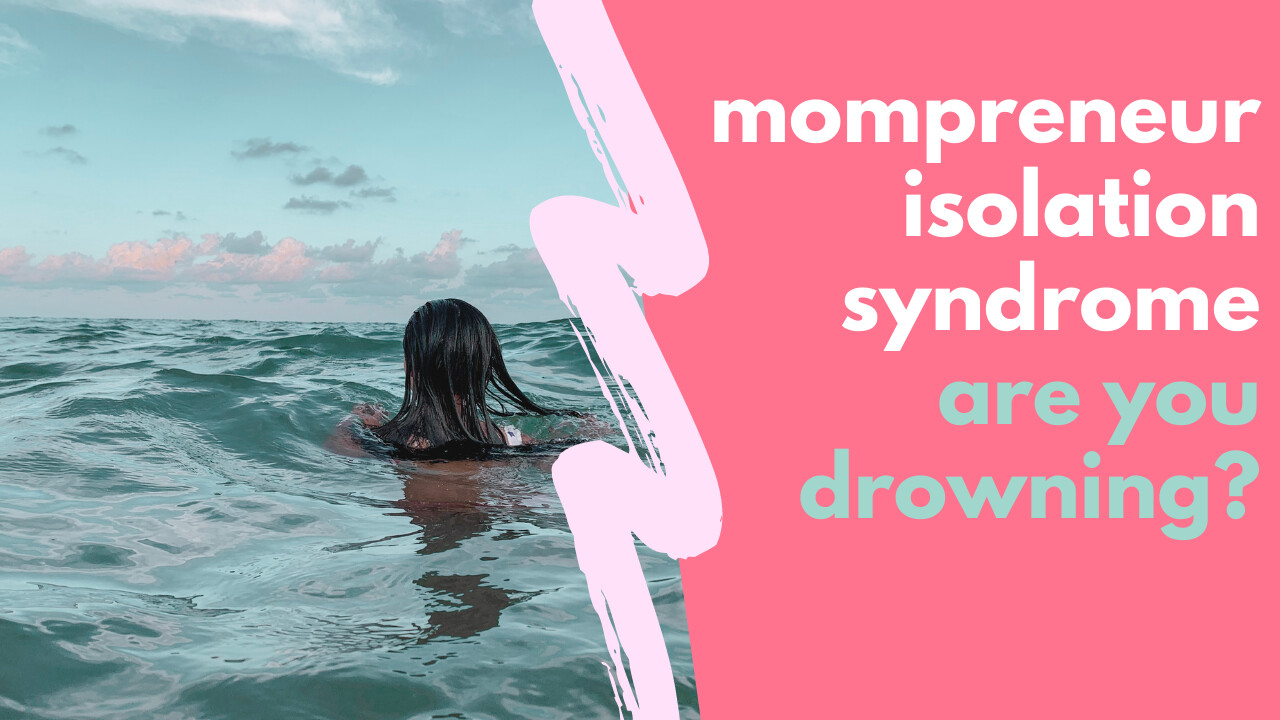 Mompreneur Isolation Syndrome?
Are you drowning?
On March 25th, my friend Billy and I hosted a short webinar called
Pivot! How to navigate life's curveballs
… and well… it threw us a few curveballs.

The experience was born from a hunch. A hunch that other solo-mompreneurs were tired, overwhelmed and reaching breaking point - and that any sudden, unexpected change that was outside of their control would derail them and the progress they were working so hard for in their businesses.


We were spot on.
We were also completely caught off guard.


We had no idea how bad it actually is.


We had no idea how pervasive this problem actually is.


How deep it runs.


We had no idea how close many of our friends and colleagues were to their breaking points.


As
Billy said last night: "
One thing became crystal clear; we, as mothers, women & business people, are needing a village around US (not just our kids!) to support us through the unexpected & help us have courage to pivot when needed...For too long, we have been expected to "do it all"… and usually alone, or at least feeling alone, in our struggles."
We are here to change that. We accept the challenge. We heed the call.
We're pivoting with the feedback we received, with the pain we bore witness to last night.

It was a very delicious taster of what's to come.


Thank you to all who participated; it was gold, thank you for sharing your sacred treasures with us.
If you missed it, and want to catch up -
click here
to have the recording sent to you :)


Aug 26, 2020 06:44 AM Central
Lauren da Silva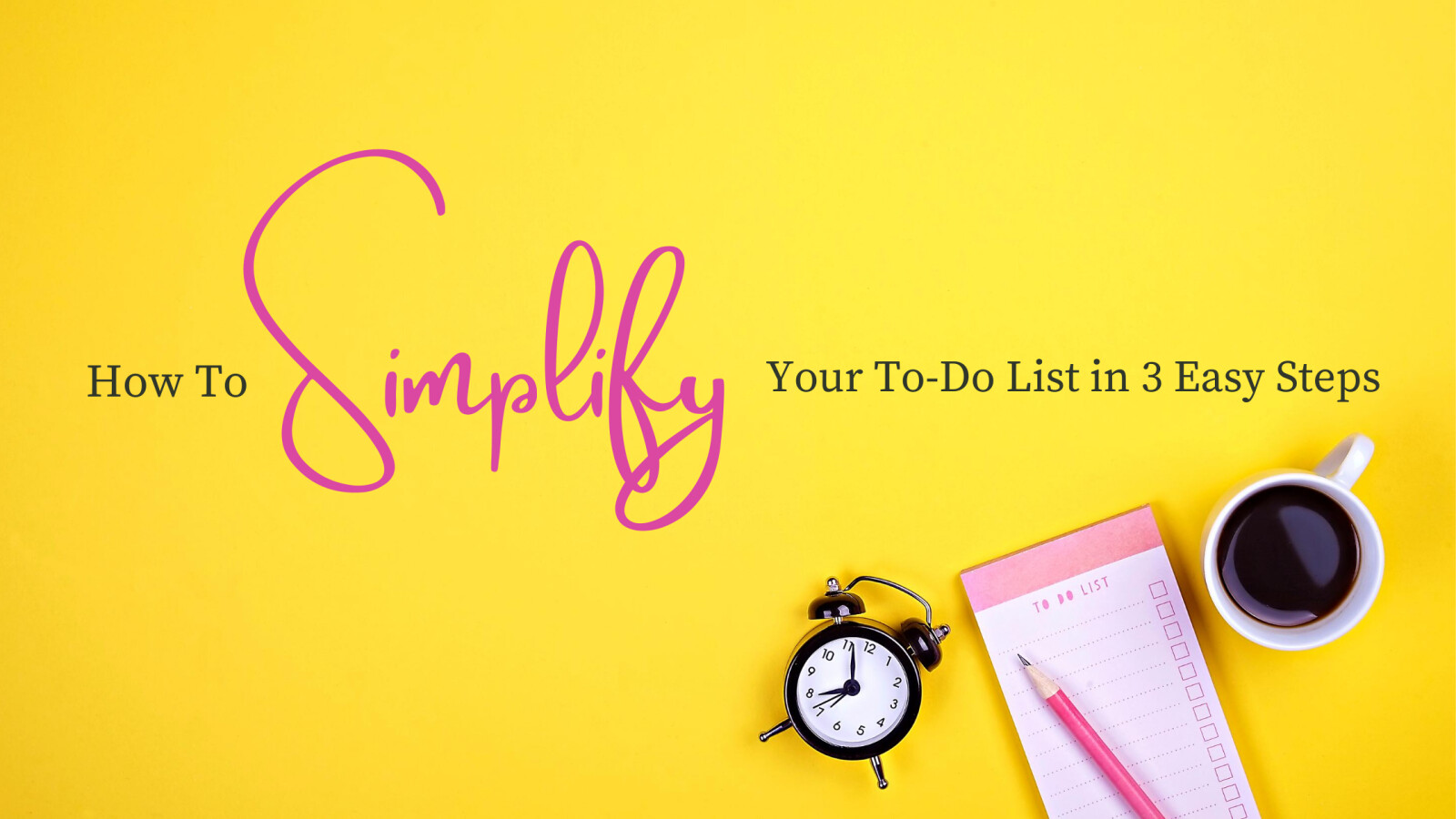 Efficiency is my love language.
There I said it :P
I am the lady who thinks 99.9% of meetings could have been emails, and who is always looking for a smarter way to get things done.
And I have zero chill about it :D
THAT is why I was delighted (yes, actually delighted) when a friend called, handed me her to-do list and said HELP ME!
It. was. LONG.
And overwhelming.
And it was giving her stage fright.
So here is the thing about a to-do list, they're just ok. They're a great tool, but if the tasks on them aren't connected to a greater purpose that gives them and their accomplishment real-life-meaning then as you may know from personal experience - will have ZERO appeal when you need to actually get things done.

Additionally, when they're too long - it becomes a "can't see the wood for the trees situation".
Where do you start? How do you start?

Some people like to just start at the top and work their way down - thats a great strategy if you just want to do SOMETHING but, its not an efficient strategy and it does not guarantee that you will get to the end of your day feeling any less stressed or satisfied about how you spent your time if all you have done is distract or exhaust yourself doing things that aren't really important.
So when I find myself faced with a monster of a to-do list, and only 24 hours in a day (as well as what may feel like competing priorities), here is how I take a second and tackle it in a way that transforms my day and leaves me falling asleep feeling at peace and accomplished.
The first step in coming up with an effective strategy for tackling your list is taking a look at your day or week and getting clear on how much time you ACTUALLY have at your disposal.
For some of us that may mean that we need to get real about the fact that we have a 9-5 with little wiggle room OR 3 littles at home with us with lots of wiggles, but still - very little margin for much else other than homeschooling or snack prep.
Boulders are responsibilities or commitments that are immovable.
Disclaimer: a lot of the "immovability" of your boulders is perceived. This step if often as much about recommitting to these immovable priorities or re-evaluating your commitment to them. Either way - the goal here is to get clear on how much room you have in your day or week to play with.
Once you have figured out your non-negotiables, clear the deck - everything else is officially up for grabs.
This is where you may you need to commit to taking a look at your daily or weekly schedule with a fresh perspective.
Sometimes you need to remind yourself that you DO have enough time for what matters most - you are just not using it that way.
For me this has looked like realizing that if I need a block of silence - that the two hours before the kids wake up, or after they go to sleep could be put to better use.
It has helped me be more creative with my hour long lunch break.
And it has helped me realize that there are some things that I like to control myself (like grocery shopping) that I can delegate to curbside or amazon.
By the end of this process you should have identified and set aside time blocks (even if they are only an hour each) throughout your day or week that you can use in a different way that you've been using them before.
This is where you get creative with and give meaning to that to-do list.
Big Rocks are the big, overarching goals or the VALUE that fulfilling certain tasks on your to-do list will bring to your life.
IF you can't do everything on your life, what is the ONE THING or cluster of things that you can't not do?

or asked differently:
- What thing/s will move the needle on helping you get to where you want to be in your life/marriage/parenting/career most?
- What task/s if done, would be total game changers for your life?
- What do you need to do to go to bed feeling deeply satisfied/proud/accomplished?
These are your big rocks. And you should only have 1 or 2 - for sure no more than 3. Everything else may be or feel important but be honest with yourself - it will be ok if they end up undone.
Pro-tip: I have found that for ME - my big rocks are usually the things I am avoiding doing, even if its just subconsciously.
Now... remember those blocks of time you've created in step 2? This is what you're going to do with it. Forget everything else on your list - put your head down and get your biggest rock knocked out.
If you get through it and you still have time blocked out - hit big rock #2, then #3 and so on.
You might get to the end of the day having not done the grocery shopping or having gone to the library - but you have paid the bills, handled that thing you've been putting off for weeks and even spent meaningful time with your best friend or your kids, then paying that library fine or eating cheerios for dinner seem like a great compromise.
At the end of the day, our time has been given to us to use and care for as a precious gift. It is our responsibility to steward carefully because once its spent its spent - we don't get it back ever again.

Additionally, wasting it on priorities that aren't really ours or spending energy dealing with bitterness and resentment because we have allowed other people to dictate to us how we use it isn't worth it.
While I would probably never advocate for anyone spending more time on social media -If you are feeling a little out of control of your calendar - and you can feel the stress, bitterness or burnout bubbling up as a result - you would probably benefit from all the resources in my
FB community for women
who are using boundaries and self-stewardship to stay out of both bitterness and burnout - why don't you head on over there now - we can't wait to have you!