Aug 21, 2020 11:07 AM Central
Lauren da Silva
At first, a little disappointingly so. I am not sure what I was expecting - but once I got over that I really did enjoy how quick and easy to read it was - short chapters, really easy to understand and all of that.
Additionally, the entire side of my book is bursting with sticky notes due to quotes I wanted to write down or remember, exercises I wanted to record and thoughts or ideas I wanted to process later - and that is (at least to me) always a good sign.
The entire final section of the book is also a literal guide and toolkit that is really easy to reference in situations where you may need help processing what is happening or making a decision about how to act.
I know from experience that conversations around this topic are usually extremely emotionally-charged (and for good reason - toxic workplaces cause an incredible amount of personal, emotional and physical pain to the people suffering in them) - and I found that the book was (at least to me) rather muted emotionally speaking. The damage caused by toxic work places and leaders was acknowledged but the authors did camp out there for very long - they went straight to work passing on the tools that a reader would need to deploy in order to start gaining control of their lives again.
Basically, this is not the book to pick up if you are hoping to participate in a literary pity party, or are hoping will substitute your therapy bills/sessions.
Its a little empathetic - but its mostly empowering and very, very practical.
4/5 from me :) Mostly because I can imagine people who need to process all the feels would probably find it lacking in that department. Other than that - if you need helpful answers/solutions pretty fast - you'll get them.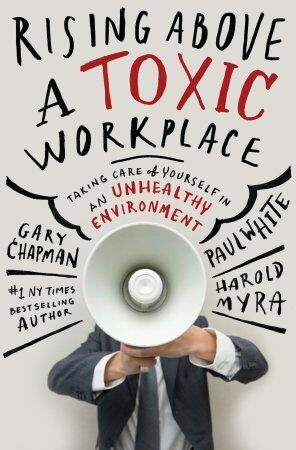 If you would like to join or participate in a support community for women committed to staying out of bitterness and burnout, and flourishing in all things - why don't you hop on over and be a part of
my free facebook group :)
I can't wait to welcome you!