Jul 10, 2021 04:21 PM Central
Lauren da Silva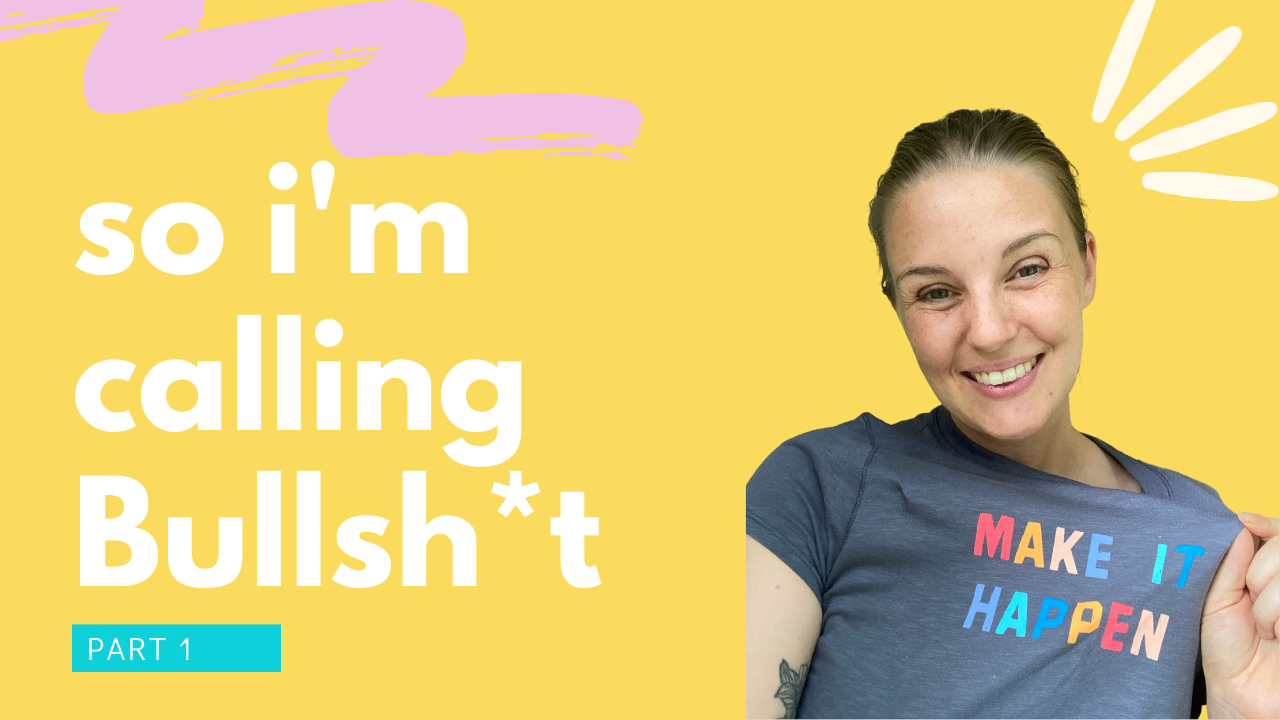 So today, I'm doing it, I am calling bullsh*t.
Yes, I said (typed) that out loud.
So throughout my life, my adult life mostly, I've been told that any kind of meaningful, purpose or calling related, passion-driven, ministry-type, helping or helper work... that dedicating your life to that kind of thing is an automatic ticket to burnout, stress and overwhelm.
And that's why I'm calling bullsh*t.
It wasn't my proudest moment but in the aftermath of an emotional meltdown in my early twenties, I sat in the sun with my Bible turned to Matthew 11:28-30. Here's what it says:
"Are you tired, worn out, burnt out on religion, come to me, get away with me and you'll recover your life. I'll show you how to take a rest. Walk with me and work with me. Watch how I do it. Learn the unforced rhythms of grace. I won't lay anything heavy or hit or ill fitting on you keep company with me, and you'll learn to live lightly and freely." (The Message)
And so the message I received when I read that that day was this:

When I am following Christ and learning how to live from him, the exact opposite of my lived experience would be true. That Christ would lead me away from and teach me how to live free of hustle, burnout & overwhelm! (gasp!)
So, if I was in that space (and I was), then I couldn't help but make the following deductions:
1. Either I am not following Jesus at all (in my case I was chasing a religious check-list)
2. That I was stuck in a rut of working/hustling for love, and not from it (also true for me)
3. That I wasn't paying attention to HOW I was living out my calling and pursuing closeness to God. I had the "what" down, I was doing the things but I wasn't doing them in a way that would preserve me.
Earlier in Matthew 11, Jesus also said that God would reveal his great wisdom to anyone humble enough to seek it - that the spirit of God would instruct us how to live lightly and freely.
And it was basically since that moment, right after I thought that I had blew up my entire life that I started to put it back together again - this time I would be dedicated to the pursuit and application of that wisdom I was promised in Matthew 11.
I nearly died hustling for my worth, I lost so much searching for love and validation in all of the wrong places.
If what the Bible says is true, and it is: we all have access to a life that is characterized by REST, blessed quiet and renewal for our souls... a life that is free and light... (check out Matthew 11 in the Amplified Bible.
I created a video about this experience and towards the end I share about a special and very practical tool that I have created from the wisdom I have gathered specifically for the purpose of cultivating what I call peaceful productivity.
In the meantime, if you'd like to participate in something I created called "the Peaceful Productivity Challenge" - You can do that by joining the Facebook Community: Support & Solutions for Overwhelmed Heart-Centered Mompreneurs & Leaders