Apr 5, 2021 02:54 PM Central
Lauren da Silva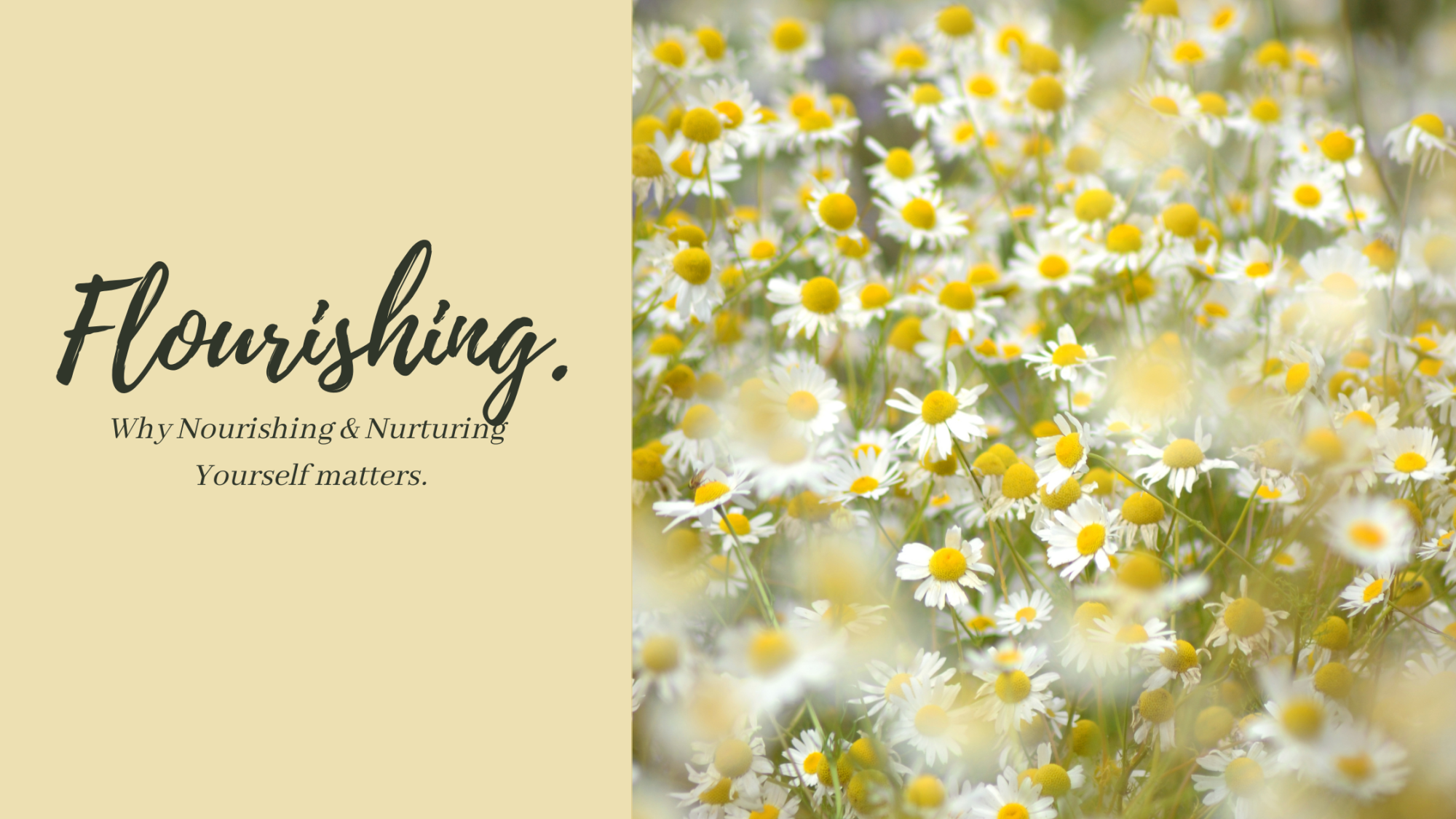 Nurturing, nourishing and flourishing are best friends.
As women, we tend to loose ourselves in the nurturing and nourishing of the loves around us - but we NEED to make a point of not forgetting to pour some of that nurture and nourishment into ourselves too.
We are the carers, the nurturers of others - we pour into our littles and our sisters and our loves and we want only for them to flourish.
I've been thinking of those acts, feminine & maternal inclinations and I wonder sometimes why we have such a hard time accepting those gifts for ourselves, why it's so difficult to turn some of that mothering inward. .
My developing and growing understanding of self-care is best described as self- mothering. The best Mamas make you eat your veg, go to bed on time and take a nap. They also give you ice cream for dessert, give you hugs when you fail, cheer when you succeed and always, always love you just as you are while being able to see what you are going to become.
My goal with self care is mothering. It's to Instill rhythms of nourishment and nurture. Nurtured and Nourished Women are Flourishing Women. Flourishing women, nurture and nourish others.
Friends, sisters, mamas, daughters: as you nurture and nourish the loves around you. Don't forget to pour some of that into yourself. 🌼🌸🌼
....
One of my favorite self-mothering tools/practices is the establishment & maintenance of healthy boundaries.
When you are watering & weeding everyone else's gardens - your own flourishing suffers and you'll have nothing to sustain and nourish you in the harvest season.
That is exactly why I put together my book - "The Heart-Centered Woman's Guide to Healthy Boundaries" - you can hop on to the
waitlist here
- you'll get an email with the prologue and the introduction in it (yes, your very own sneak peak) and an email letting you know how and where to grab it if thats what you want to do!