Sep 29, 2020 01:21 PM Central
Lauren da Silva
This dessert is one of the most delicious and easy things you can throw together and scale pretty easily if needed. This classic British dessert is basically just a tasty, simple, and messy combination of three ingredients: Strawberries, whipped cream and meringues.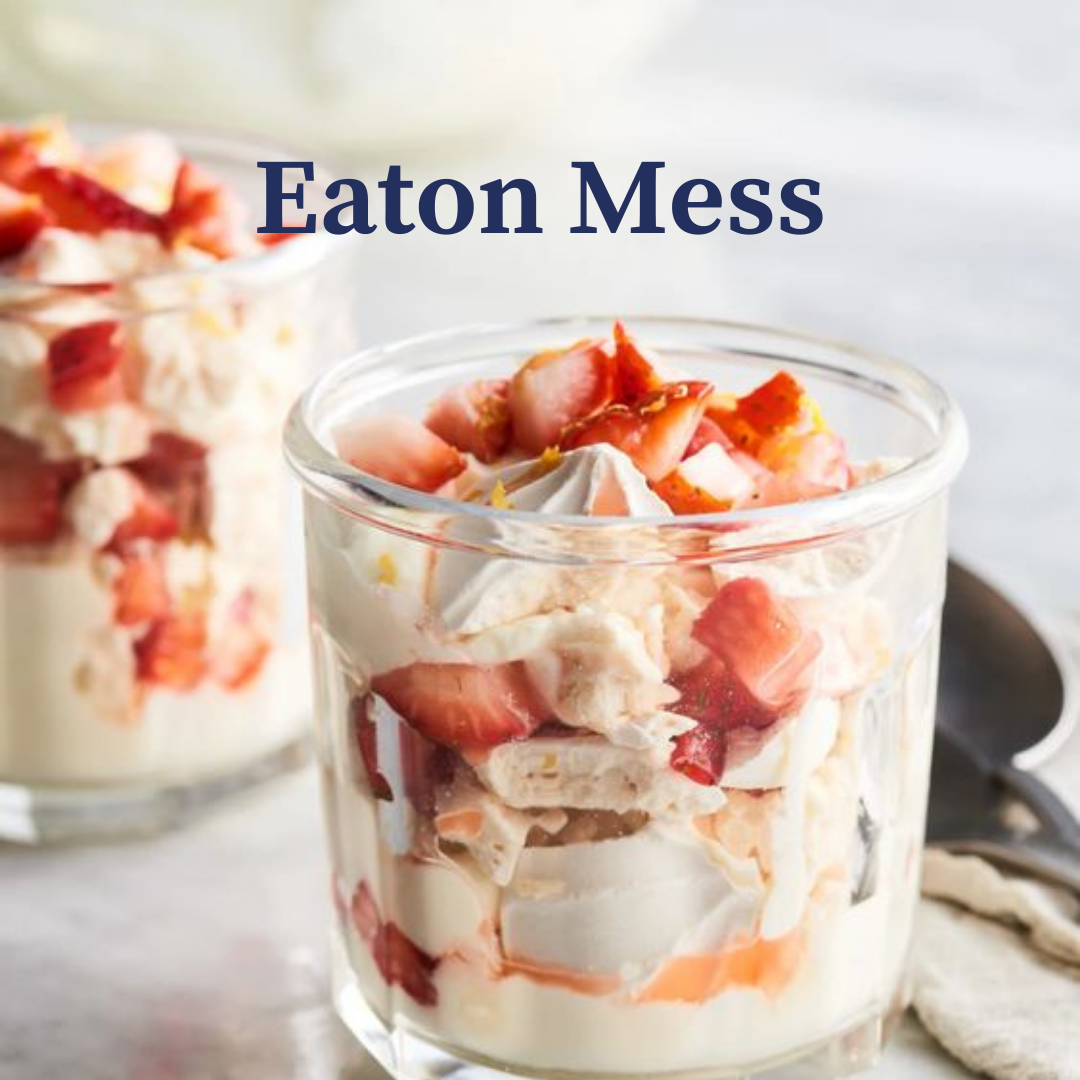 Serves: 4
1 lb of Fresh Strawberries
Juice of half a lemon
Grated rind of half a lemon
2 Tbsp Sugar
2 cups of cold whipping cream.
1 tsp Vanilla essence.
1. Chop up the strawberries - and combine with the lemon juice and 1tbsp of sugar.
2. Whip the cream with the vanilla and the other tbsp of sugar (Using a whisk attachment of a stand mixer) until soft peaks form (this usually takes between 3 and 4 minutes)
2. Grease a 17x27cm or 7 inch x11inch baking ban and set aside.
To Assemble:
3. Fold 2/3 of the strawberries into the whipped cream.
4. Break and crush your meringues into pieces and gently fold them into the cream mixture.
5. Spoon it into the serving containers.
6. Top with remaining strawberries and grated lemon rind.