Aug 7, 2020 11:27 AM Central
Lauren da Silva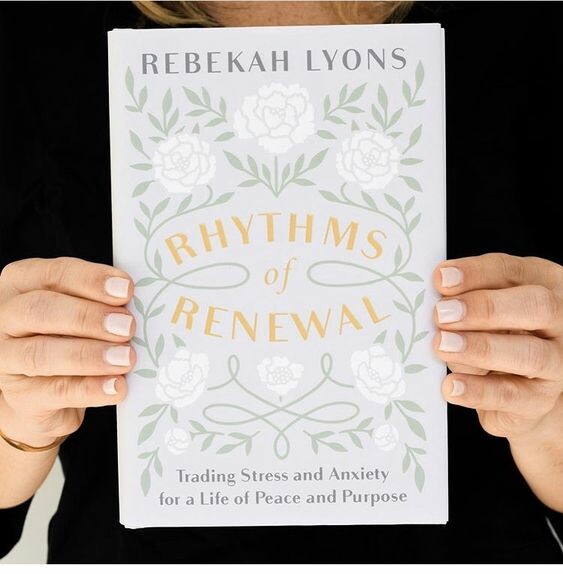 I first listened to Rebekah Lyons' Rhythms of Renewal right at the start of the pandemic and back then, it felt like a much needed intervention (because… pandemic).

What I love about this book is how simple and easy it is to read (or listen to), but simultaneously how deep and thought provoking it is.
During a discussion on how much we enjoyed it, one of my friends (Aoife Stone), made a good point when she mentioned that she thought the title was a bit misleading. Someone not struggling with stress and anxiety may walk past it assuming it's not for them… however - anyone wanting more peace and balance in life (nearly all the humans) should absolutely pick it up!

I read it again about 3 months after listening to it for the first time, and while I had already made many significant changes to my life after the first sitting I had with this book, even within such a short period of time I was able to identify really constructive wisdom and make even more positive changes as a result of fresh eyes and coming at it from a slightly different perspective.
I am really glad I got myself a hard copy - this book is probably going to be something I use to take stock of where I am at and where I want to be at least annually - and yes, it really is THAT simple and easy to read that anyone should be able to squeeze it into their lives at least once a year and have it add tremendous value each and every time.
So in summary:

**Rhythms of Renewal ** is an incredible read for the season we find ourselves in, and beyond.
It is incredibly easy to read: the chapters are short (so you could pick it up and finish one or two in one sitting), simple and to the point. At the same time it is incredibly DEEP and thought-provoking.
My book club sisters and I also appreciated how holistic it is - it covers every area of who we are and helps us to think about ourselves and what we are experiencing from a number of different angles.
According to Lyons, the 4 rhythms each of us need to cultivate to experience continual renewal are:
Rest

Restoration

Connection

Creation
When I went through it 3 months ago, the rhythm I needed to lean into most was Creation, as of last week… it is Rest… how about you? Which Rhythm do you think you need to cultivate more intentionally? Have YOU read Rhythms of Renewal? What did you think?
You can pick up Rhythms of Renewal Here:
https://www.amazon.com/gp/product/0310356148/ref=as_li_tl...
And if you think you could do with a tribe of fearless women making big moves to banish burnout and bitterness and flourish in all things, why don't you head on over to our Free Facebook Community? We can't wait to have you!