Jun 24, 2020 09:27 PM Central
Lauren da Silva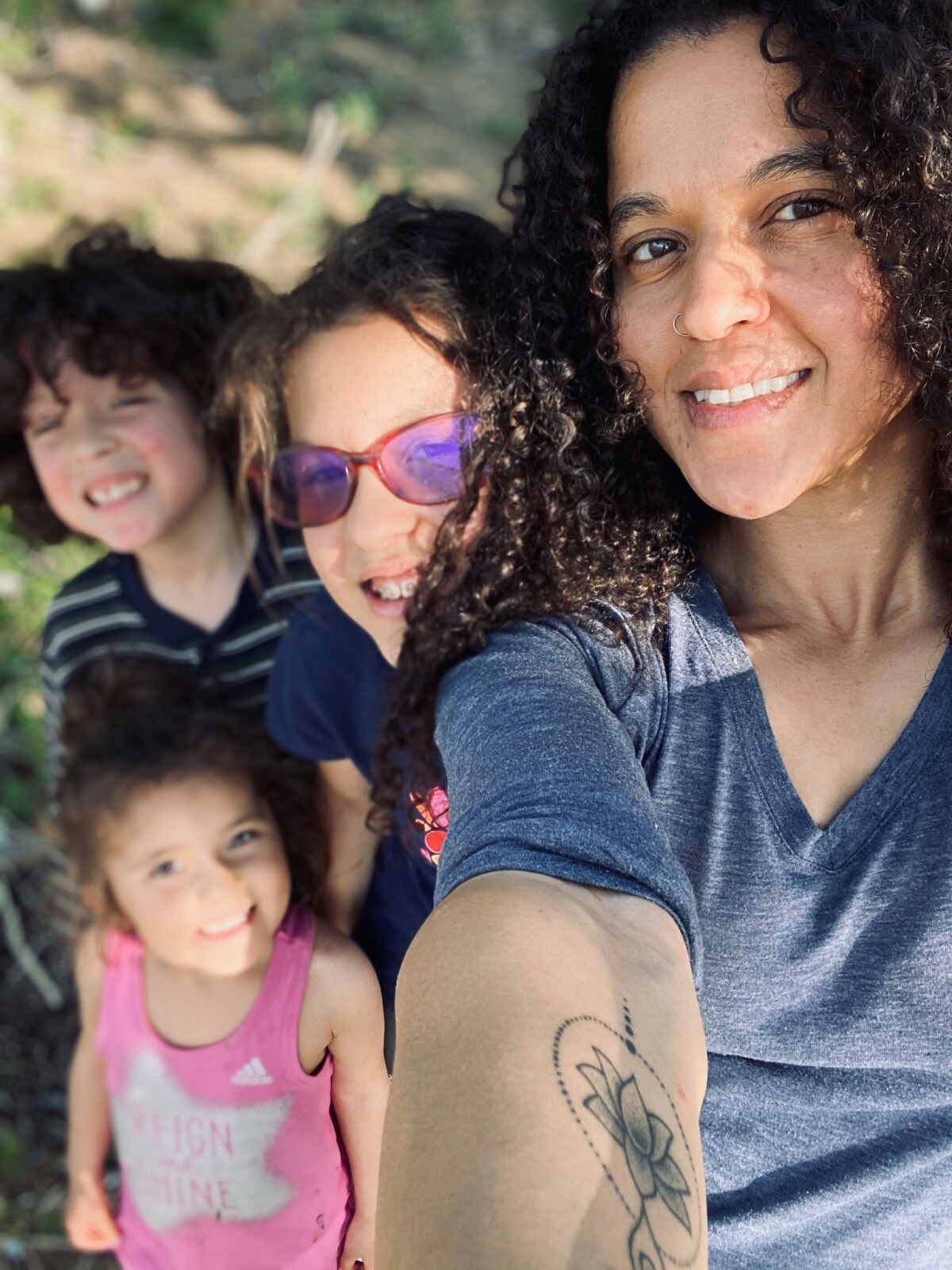 Lizzy, who is a mom of 3, homeschooler and small-business owner approached me last month with intense and unwavering fatigue and listlessness that seemed trigged by a stressful situation (on the tail end of an incredibly stressful three months - because you know, pandemic and things). She realized that what she was experiencing was probably due to her body just not being able to carry or bear one more thing, which is what usually happens when our systems are flooded with stress hormones for too long, eventually things just stop working.
We decided to go to work nourishing her entire body and balancing her cortisol levels - completely naturally and holistically!
Just look at what we were able to achieve together!
At the end of April I was feeling tired. Well, more like fatigued and extremely exhausted. I was struggling with basic tasks throughout the day and my body would literally shut down by 2pm. I typically have enough energy to take me through the day, and handle three kids and the home! So, what I was going through was hard because I was falling behind on life and playing catch up seemed impossible. One day I mentioned it to Lauren and she suggested that I may have some adrenal fatigue or even a heavy bout of depression. She in no way was diagnosing me, but she wanted me to take some time to take a look at my life and see what I'm going through for what it is....my body is tired, my body needed a break, and my body needed to recover and heal. These past years have been hard and I have yet to take the time to take care of me! I decided to try some new products and practices that because it was time to put some work on my mental health and my physical health. I've used essential oils in the past, but always on my kids and never on me. I wanted to save the best for them, but I've come to realize that I am important too and I deserve to be taken care of. I added intentionally nourishing and adrenal support & health tools to my daily regime. I didn't know what to expect...ok, I didn't expect much. The first few days were hard. I began with a severe headache, and my body almost fighting what the supplement was doing. I stopped drinking coffee and focused on using the superfood drink to keep me afloat. Well, day four came around and I couldn't believe it! It worked! The heaviness in my eyes was gone, the fatigue disappeared, and not only did I make it all day but I was now able to stay up later then usual. My house was clean again and I've been able to maintain it. I have goals for me and the kids and now that the fog is being lifted I can work towards those goals! In the past, I never thought to consider how in taking time for myself not only do I thrive, but so do my kids! I am now committed to working on me and seeking out healthy habits. I am a work in progress, but I am happy with what my future will be because I am making those investments!


She even hopped on to a zoom call with me earlier this week to chat to us about her experience and how in JUST 4 DAYS... she was not only back to her old self - she's feeling BETTER than ever! You can watch that
HERE
.
If you would like to learn more about how you can also overcome the effects of chronic stress and lets face it, a pretty crappy 2020... if you want to figure out how you can bust out of survival mode and carve out your own path towards flourishing and thriving - visit our amazing (and totally free)
FLOURISH Facebook Community
. There we share tips and stories on how you can figure out where you're at, where you want to go and how to get there!